Venue of the tournament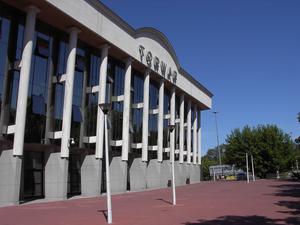 Main Sports Center in Warsaw administers sport complex Entertainment Hall, which involves TORWAR hall and professional full range ice rink – TORWAR II is palced on Łazienkowska 6a street, at main communication roads in capital. TORWAR hall is one of the greatest halls in Poland situated near to the center of Warsaw. Hall has been fully modernized in 1999 and today is perfect place to organize different kinds of sports, concerts, expositions, fairs, coferences, partys, also company partys.
Main Sports Center governs also the 6 greatest centrals in Poland. Sportsman are able to train and increase their condition and fitness in Olympics Games Training Center in Spała, Cetniewo, Wałcz, Szczyrk, Zakopane and Giżycko.